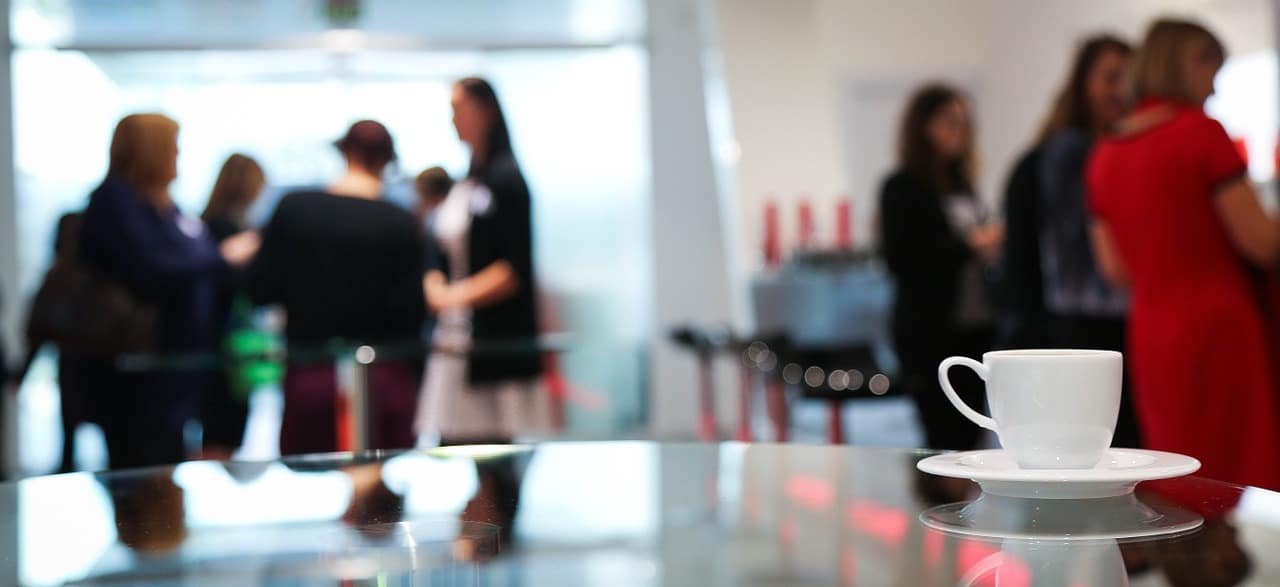 Deal Direct With The Commercial Office Machine Wholesalers
Coffee machine wholesalers, Koffeeone has evolved considerably since its foundation and now distributes the very best commercial coffee machines from Italy, as well as now manufacturing their very own Pierro office coffee machine range.
Koffeeone was formed in 1999 with the goal to supply wholesale priced corporate coffee machines, office coffee machines and espresso coffee machines to cafe's, restaurants, corporate offices and registered clubs.
To ensure their clients receive the very best support on their range of coffee machines Koffeeone provide full service support for each and every one of their customers, large or small.
Peter Walker, CEO of Koffeeone states, "We ensure we only supply the very best office coffee machines. Why ? To ensure the longevity of operation, to make sure your coffee machine requires minimal operational attention by your staff and are very easy to maintain and use."
He continues, "When you order your commercial coffee machine direct form the importer and wholesaler you can be ensured you are dealing with a company who has been in business for over 15 years and has served many continuing and long standing customers."
Key Player For Office Coffee Machine Rental In Australia
Koffeeone is a top provider of coffee machines for offices on rent in Australia, offering automatic and rental options. With a reputation for quality and experience, If you are looking for a coffee machine to rent for your office, Koffeeone is the best option. Whether you want to purchase or rent, we have various options to suit your needs and budget. Choose us for a hassle-free and enjoyable coffee experience in the workplace.
How Does Our Office Coffee Machine Rental Work?

Coffee has become an essential part of everyday life for many people. If you're in charge of providing coffee for your office, you don't need to invest in an expensive coffee machine. Koffeeone offers coffee machine rental services that give your office the convenience of having freshly brewed coffee without the upfront costs.
Choosing the Right Coffee Machine
The first step when you are looking to rent office coffee machines is choosing the right coffee machine for your office. With a variety of machines available, you can find one that meets the specific needs and preferences of your office.
Our machines range from traditional drip coffee makers to more specialised machines such as espresso makers. We also offer machines that feature multiple brewing functions. This allows you to enjoy different types of coffee throughout the day.
Rental Agreement
Once you've chosen a machine, you can sign a rental agreement with Koffeeone. The agreement will specify a specific duration for the rental, such as monthly, quarterly, or annually. During this period, Koffeeone will provide you with the machine and offer you hassle-free service. You will be charged a fixed monthly fee for the rental.
Enjoy Delicious Coffee and Hassle-Free Service
Koffeeone's office coffee machine rental allows you to enjoy freshly brewed coffee without the upfront costs of purchasing a machine. The machines have built-in water reservoirs and filtration systems, so you don't have to worry about refilling or replacing filters. In addition, our machines, such as automatic office coffee machines, are designed to make cleaning quick and easy.
End of Rental Period
At the end of the rental period, you can choose to return the machine or renew the rental agreement. If you choose to renew, we will provide you with a new machine at no extra cost. We also offer additional services such as maintenance and repair of machines, so you don't have to worry about any unexpected issues.
This office coffee machine rental model provides convenience and flexibility for businesses looking for a cost-effective solution for office coffee without the upfront investment of purchasing a machine outright.
Here you can create the content that will be used within the module.
Why Our Office Coffee Machine Rental Is The Best In Australia

Koffeeone's office coffee machine rental is considered the best in Australia for several reasons:
Reputation
Koffeeone has been providing office coffee machine rental for years and has become a trusted name in the industry. We have a reputation for providing excellent customer service, and our machines are reliable and well-maintained. We use only the highest-quality beans and ingredients in our coffee and offer a wide selection of different flavours and types. This reputation has helped us stand out amongst other office coffee machine rental providers in Australia.
Experience
Our experienced staff are knowledgeable and friendly, and we understand the needs of any office environment. We will work with you to find the best machine for your needs and budget and will provide personalised service and advice to ensure the perfect cup of coffee. This level of experience and expertise makes us stand out from other office coffee machine rental providers in Australia.
Variety
We offer a wide variety of different machines for coffee machine rental, from traditional espresso machines to capsule machines, filter machines, and more. Our machines are also compatible with many different types of coffee beans, allowing you to choose the perfect flavour for your office. With such a wide selection of machines and flavours, Koffeeone is the perfect choice for any office.
Convenience
We make it easy to rent a coffee machine for your office. We offer flexible rental agreements that are tailored to fit your individual needs, and we will even deliver and install the machine for you. This makes renting a coffee machine quick and easy and ensures that you can enjoy fresh coffee in your office in no time.
Cost-effective
Our office coffee machine rental is also very cost-effective. We offer competitive prices and flexible rental agreements that are designed to fit any budget. This makes Koffeeone the perfect choice for any office, as we can provide a high-quality coffee machine without breaking the bank.
These are just a few reasons why our office coffee machine rental is the best in Australia. With our reputation for quality, experience, variety, convenience, and cost-effectiveness, Koffeeone is the perfect choice for any office looking for a great cup of coffee.
Contact Us

For more information or to start your office coffee machine rental journey with Koffeeone, please contact us at sales@koffeeone.com.au. Our friendly and knowledgeable team will be happy to answer any questions you have and guide you through the process. We look forward to helping you enhance your office coffee experience!